Ontdek waar en hoe je gefermenteerde groenten kan kopen
Supermarkten en lokale kruideniers:
Sommige supermarkten en kruidenierswinkels bieden gefermenteerde groenten aan, vooral in de sectie met natuurlijke of biologische producten.
Levende voeding wordt vaak in de koelkast gezet, hoewel dit eigenlijk niet nodig is, aangezien fermentatie een oeroude bewaartechniek is. Het is mogelijk dat supermarkten dit doen omdat ze het product niet volledig begrijpen of omdat consumenten gewend zijn gefermenteerde producten in de koelkast te zoeken en ook thuis in de koelkast te bewaren.

Gezondheidswinkels:
Speciaalzaken voor natuurlijke en biologische producten hebben vaak een ruime selectie van gefermenteerde producten, waaronder zuurkool, kimchi en kombucha.
@natuurhuis
@ekoplaza
@farm 
of in één van onze winkelpunten: Brugge, Asse, Sint-Joris-Weert,  Wezemaal, Antwerpen, Schoten, Gent, Leuven, Koksijde, Boom,
Boerenmarkten: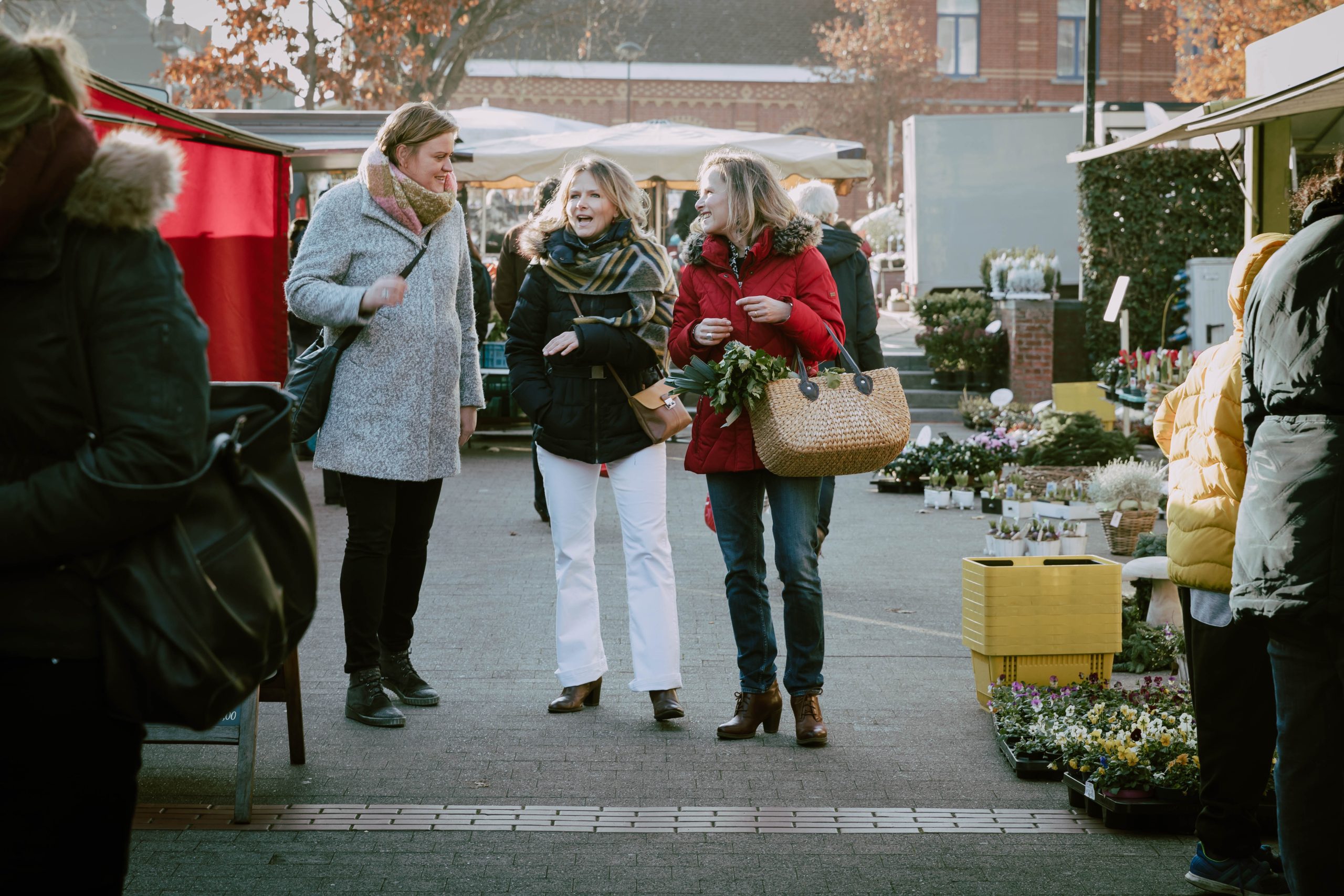 Op boerenmarkten kun je lokale producenten vinden die zelfgemaakte gefermenteerde producten aanbieden.
Online retailers:
Tal van online retailers verkopen gefermenteerde groenten en gefermenteerde producten. Je kunt populaire websites gebruiken om deze producten te bestellen en ze bij je thuis te laten bezorgen. Dit is handig als je niet in de buurt van fysieke winkels bent die gefermenteerde producten aanbieden.
Vanuit gemaksoogpunt zullen online retailers waarschijnlijk eerder gepasteuriseerde producten willen verzenden, omdat ze minder kans op lekken hebben tijdens het transport. Het is mogelijk dat je al hebt gemerkt dat onze bokalen met rauwe gefermenteerde groenten soms kunnen gaan lekken tijdens het verzenden. We werken hard aan het aanpassen van de verpakking om ervoor te zorgen dat de producten in perfecte staat bij je aankomen. Het is een uitdaging waar we bij Klejman vol trots mee bezig zijn.
Lokale producenten:
Net zoals we dat doen!
Zelfgemaakt:
Een andere optie is om gefermenteerde groenten zelf thuis te maken. Je bent altijd welkom om een halve dag bij ons een workshop bij te wonen. Tijdens deze workshop geven we je het vertrouwen om veilig met micro-organismen om te gaan. We leren je de basistechniek en delen onze geheime tips & tricks waarmee je direct thuis aan de slag kunt. Het doel van deze workshop is om jou te inspireren met kennis over het belang van gefermenteerde voeding voor jouw gezondheid, zodat je er zelf mee aan de slag kunt. Je kunt je eigen potten vullen met heerlijke POWER FOOD in wording.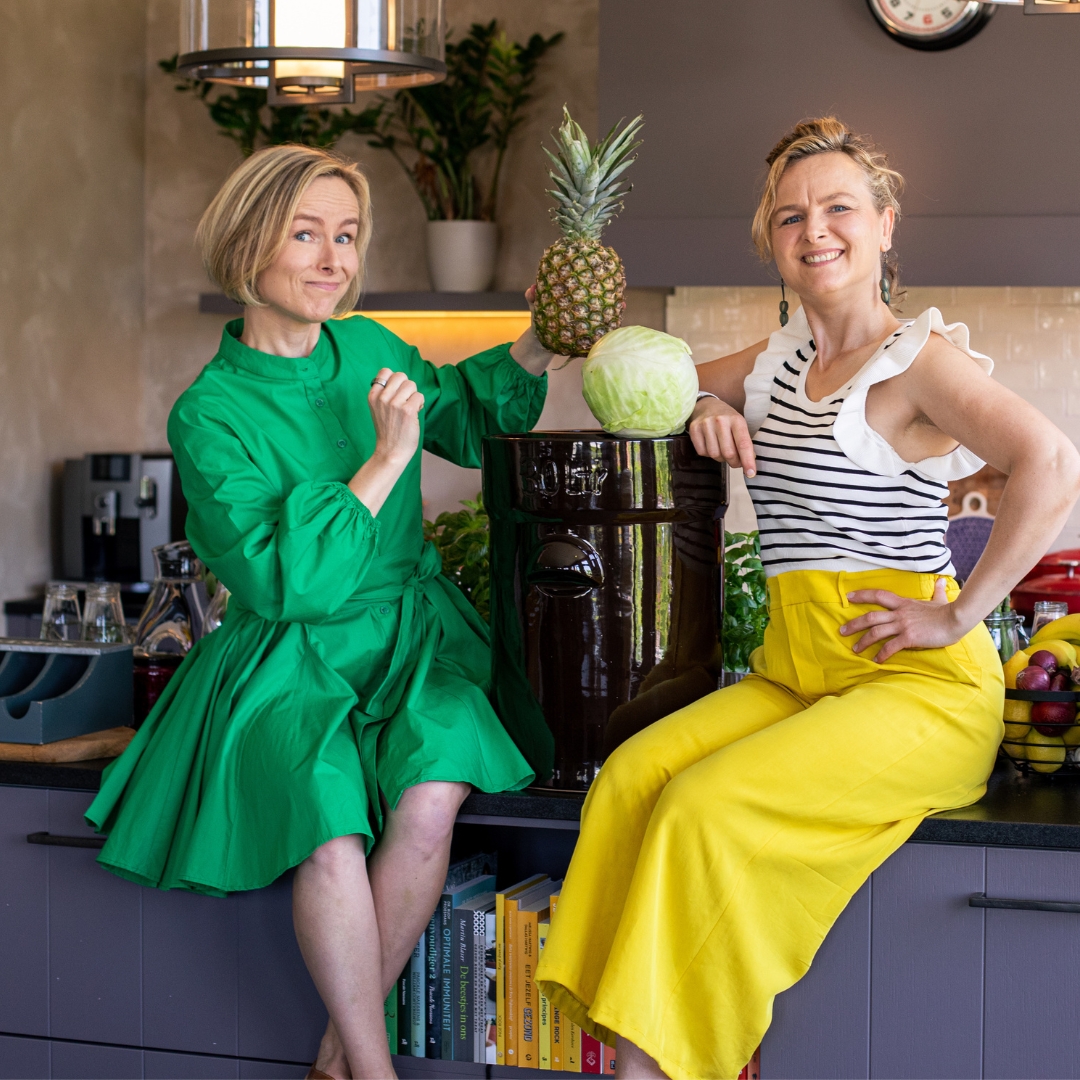 Ongeacht waar je besluit gefermenteerde groenten te kopen, let op dat gefermenteerde voeding niet gepasteuriseerd wordt. Pasteuriseren is het tegenovergestelde van fermenteren, omdat het de levende melkzuurbacteriën of probiotica doodt die zo waardevol zijn voor je gezondheid. Kies daarom voor producten die als "levend" of "rauw" zijn gemarkeerd om te garanderen dat je profiteert van de voordelen van gefermenteerde voeding. Deze levende bacteriën kunnen een positieve invloed hebben op je darmmicrobioom en je algehele welzijn bevorderen.